What can the Core Remote do for you?
Core Diagnostics' Core Remote allows your workshop to extend its coverage without the huge investment.
The pay-as-you-earn model allows workshops of all sizes and scale to complete more work in-house without the need for subcontractors or transportation costs.
Within 30 seconds, our IMI accredited technicians will plug in to the vehicle and begin completing the work for you.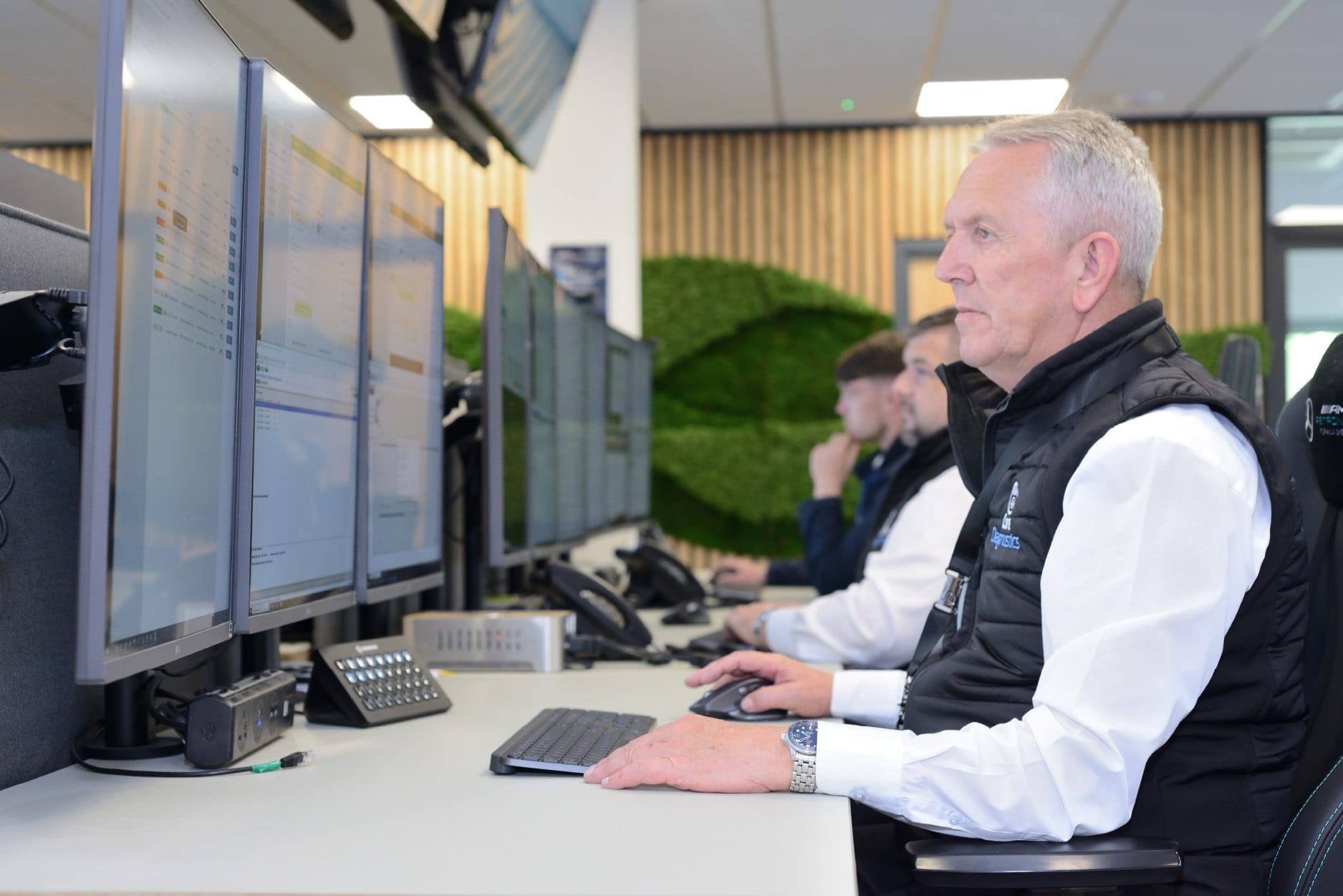 How It Works
1

Plug-in

Plug in your Core Remote to the vehicle's OBDII port. Once you're plugged in, wait for the solid green light, and you're ready for the next step.
2

Select

Head to the Core Portal in your browser. Select your vehicle and product and click next to create a remote support ticket, no need to book.
3

Connect

Your ticket will be answered within 30 seconds. From there, our IMI Accredited technicians will connect to your vehicle remotely and begin the work required.
4

Job Done

Your remote support ticket is completed in real-time. Your dedicated technician will update you via the live chat and let you know when the ticket is ready to be closed.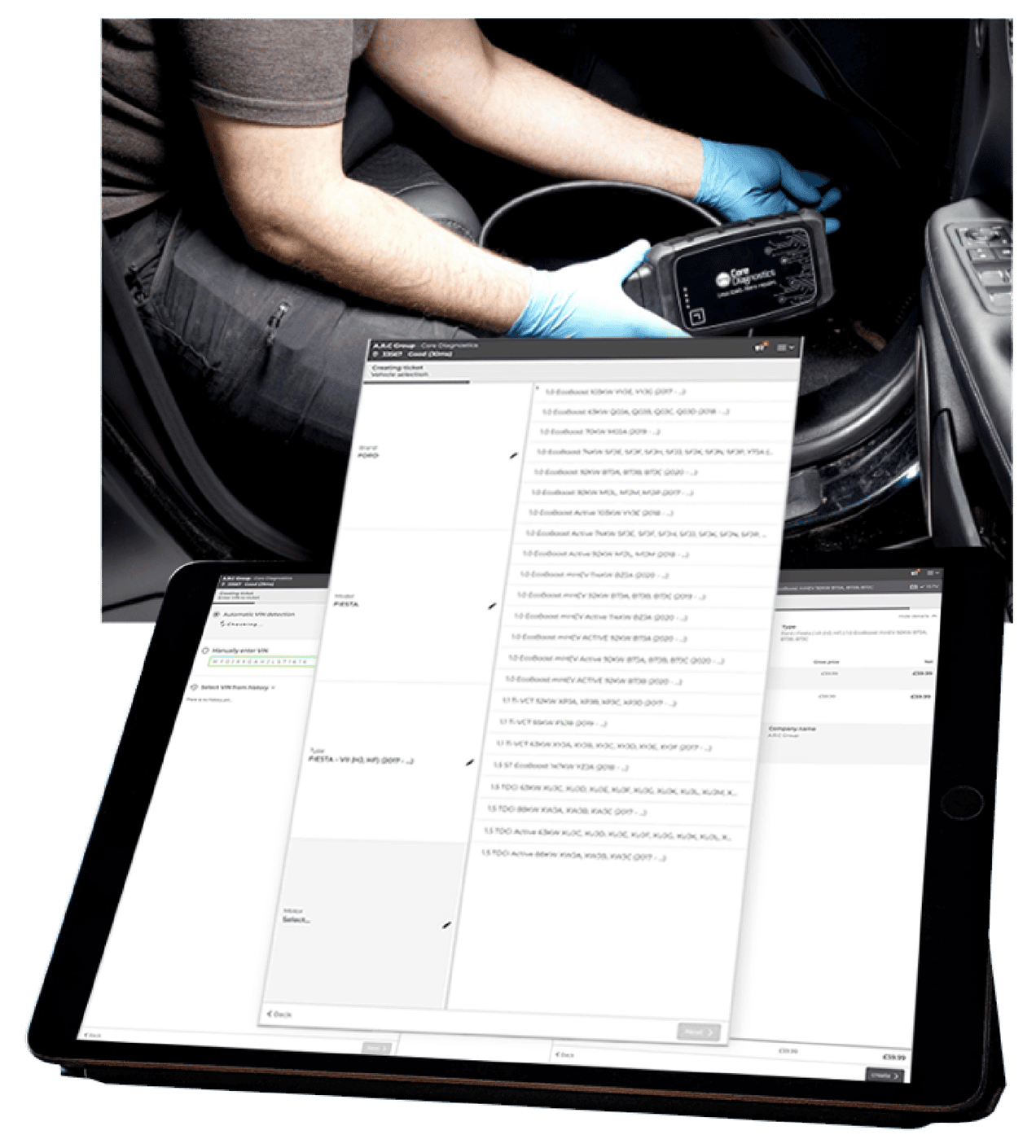 Frequently Asked Questions
A wide range of workshops can be "Powered by Core". To name a few:
Windscreen Replacement Companies
Accident Repair Centres
ADAS Specialists / Mobile ADAS Operations
Autolocksmiths
Independent Workshops
Take a look at our Use Cases pages to learn more about how we could help your workshop gain more vehicle coverage, add IMI accredited technicians to your operations (remotely) and take back time and work in-house.
No, you never need to book ahead of time.
The Core Remote is fully on-demand.
Unlike other remote diagnostics services, we never keep you waiting. Within 30 seconds, you will be connected to our IMI accredited remote diagnostic technicians and they will begin the job. You will never be asked to keep the tool plugged in and check back. It's important to us at Core then when you submit a job, the job is being done. No book-ins, crazy wait times or queues.
Simply plug-in and raise a ticket when you want to complete a job and one of our technicians will assist you.
No subscription is needed for the Core Remote.
Here at Core, we operate a "Pay as you Earn" model. Meaning there are no monthly subscriptions and no surprise fees. You only pay after a ticket has been completed.
The answer is, there isn't a catch.
You get access to a team of leading diagnostic technicians on hand to get your job done in real time at a fraction of the cost of main agents/specialists, etc.
One Core Remote can complete one job at a time. Therefore, if you have 2 tools you can do 2 jobs, 3 tools 3 jobs etc. Great for busy workshops who require fast cycle times.
All our technicians go through EV & Hybrid Level 3 and AOM 230 for ADAS.
Along with this, Core Diagnostics has also created the first-of-its-kind IMI Accreditation for Remote Diagnostics Technicians. This was a huge achievement from our team and sets a standard in the industry.
Yes. Along with our leading remote diagnostics service, we also supply and set up ADAS equipment.
You can find more information on this here.