The leading remote support service.
How it started
Core Diagnostics opened its doors back in January of 2020 (how's that for timing?). Despite the global pandemic, Mark Fleming, Core Diagnostics' founder and Managing Director, had a vision to create the best remote diagnostics service on the market.
Pulling from decades of experience in dealerships, breakdown recovery and owning mobile autolocksmith and ADAS businesses, Mark's vision was clear.
He knew what the infrastructure needed to be and also the key training that Core Diagnostics would need to create to service customers to the standard he expected.
Mark's businesses worked alongside many Accident Repair Centres for several years, carrying out essential services such as ADAS and programming of new parts. This experience helped the team gain a lot of real-world experience. Pair that with the dealer trained background, Mark was able to identify what most workshops day-to-day are struggling with, all from a diagnostics, faults, and technology perspective.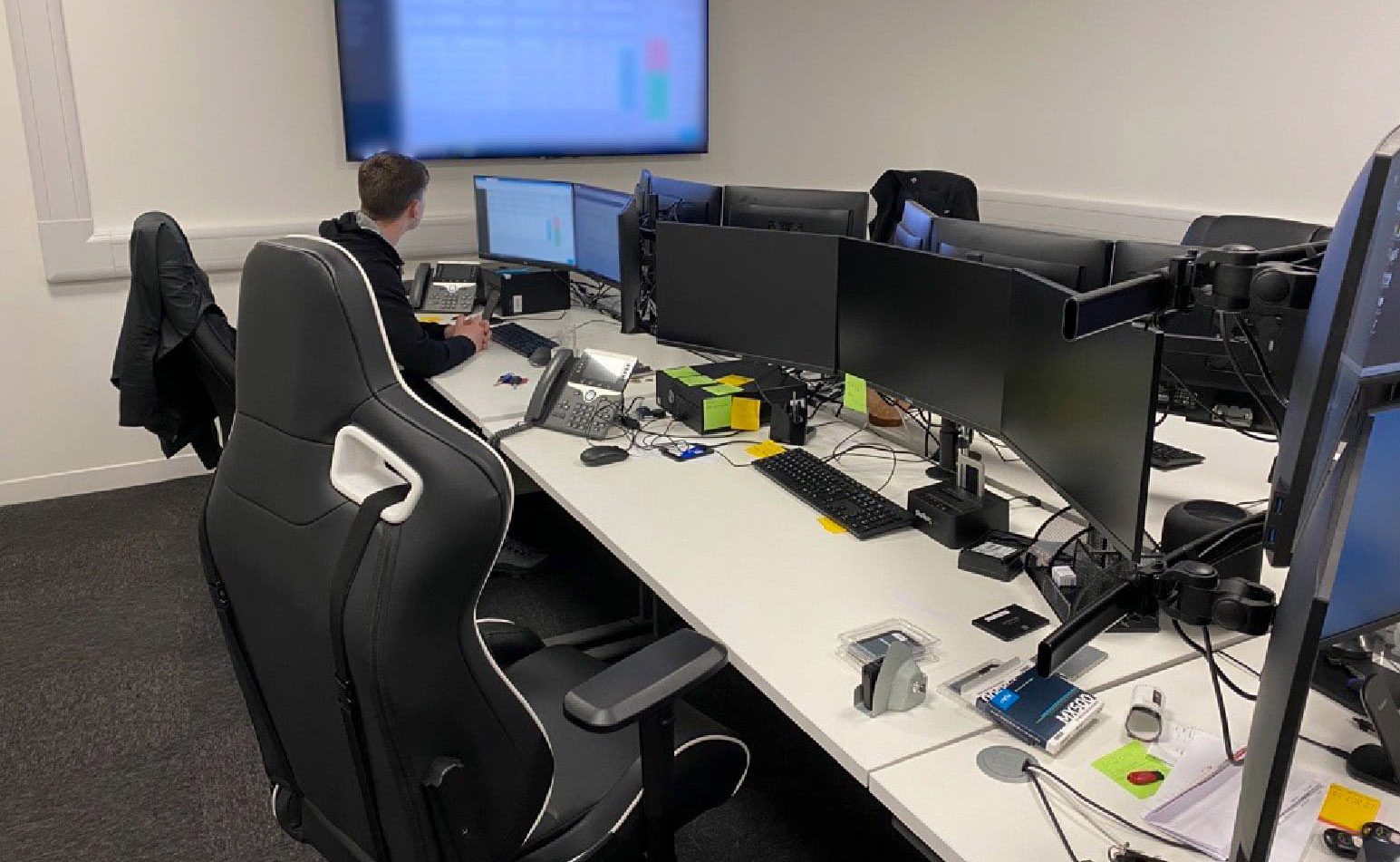 Word got out
The pandemic continued, however, Core Diagnostics scaled beyond all expectations. Word-of-mouth had gotten out about the on-demand, expert support service which meant that Core Diagnostics' client base continued to grow rapidly.
It was a brilliant achievement, especially in the global climate, however, with growth comes challenge. The growing Core team knew that to continue with the impeccable service Core's customers had come to expect, they needed to build in intentional redundancy. This meant big investments into infrastructure, personnel and training.
It may seem counterintuitive, but Core Diagnostics runs with a deliberate redundancy, meaning that, should the tickets double tomorrow, the service would still be as quick, responsive, and seamless as always.
This key decision meant that Core Diagnostics will never play catch up, but instead, always be leading the charge, ready to learn more, do more and be more for our customers.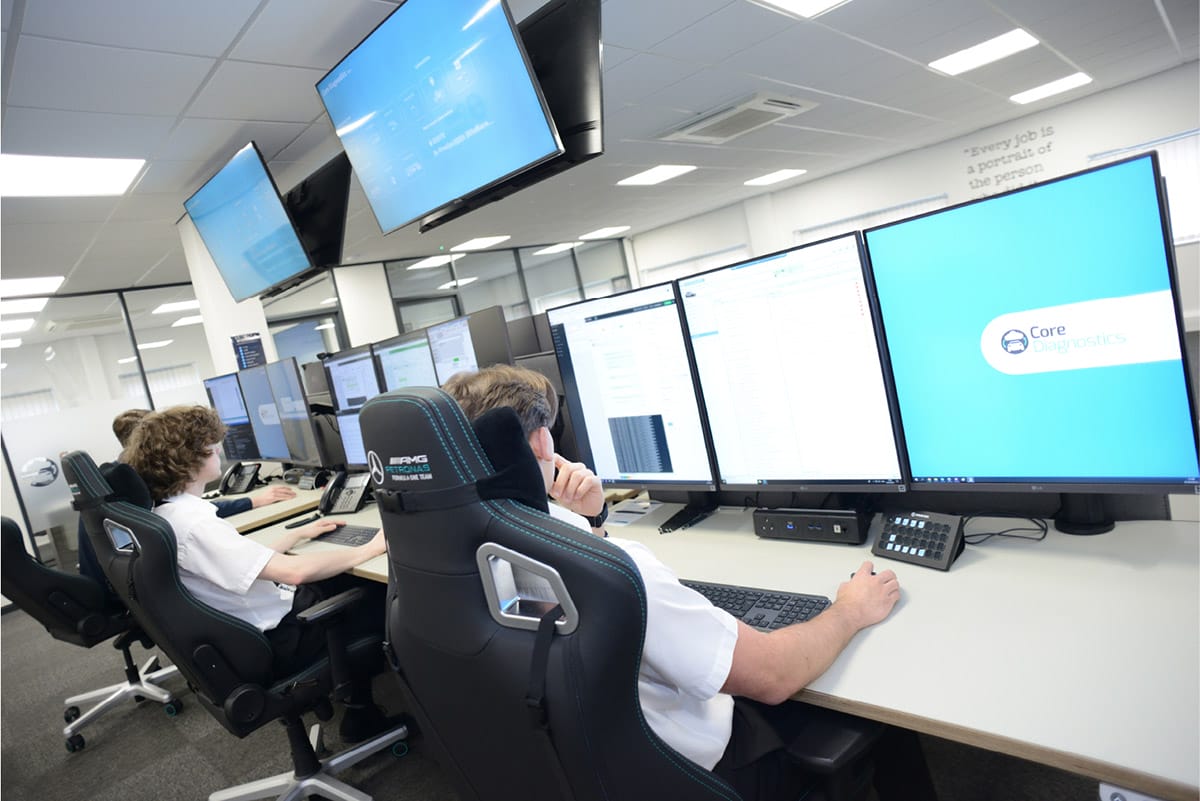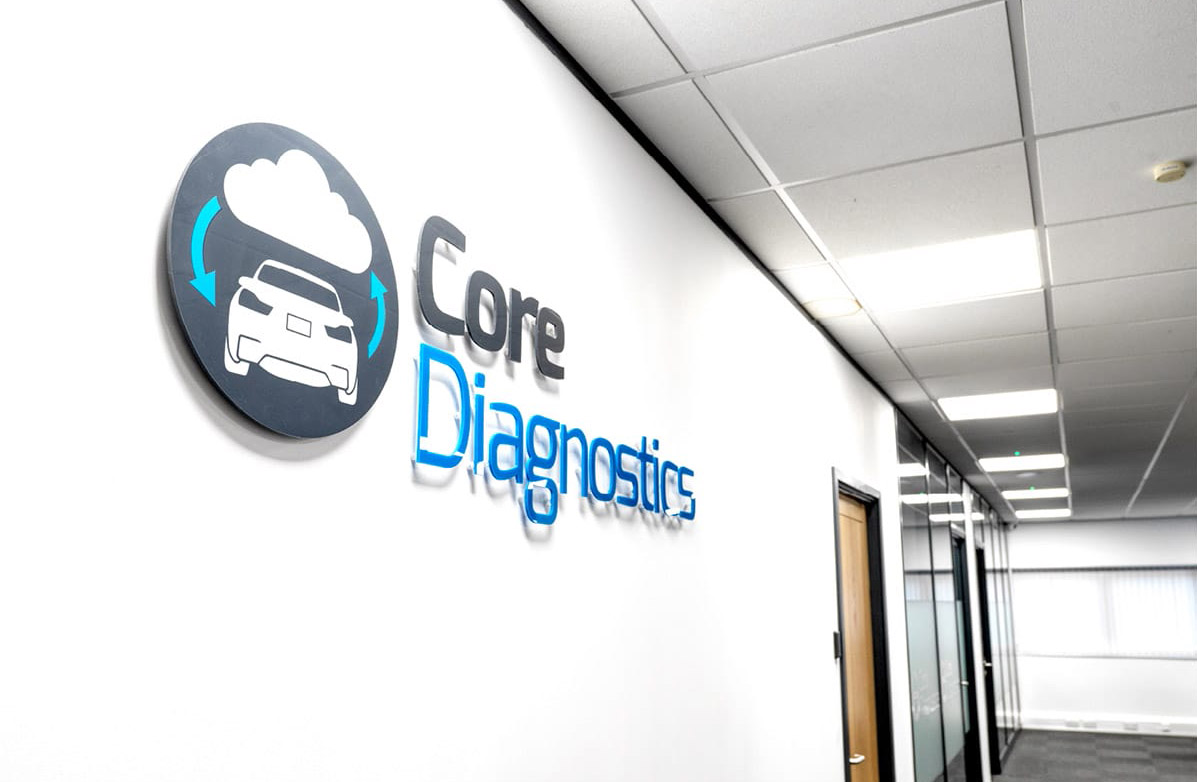 The leading remote support service.
1. Infrastructure
A remote diagnostics service should have the infrastructure of the latest tooling, advanced computer systems and intentional redundancy.
Core Diagnostics' infrastructure boasts over 60+ manufacturer brand coverage. However, it's not only the number of single brands that matters. It's how many of those brand vehicles could be brought on at one time. That is the key differentiator between an on-demand service and one with a queue.
Along with the number of tooling, is the way the tooling is used. Typically, a remote diagnostics service will work through units which need to be attached and reattached each time you'd like to complete a job or change system. For us, this seemed highly inefficient and loses precious minutes.
Core Diagnostics set out to build a bespoke diagnostics centre that would allow our technicians to access hundreds of systems at the single click of a button. One of the first of its kind, this drives the efficiency that our customers experience today and is what keeps the remote service truly on-demand, which is something we pride ourselves on.
Once we had our diagnostics centre built, we wanted to ensure that it was linked up fully in order to automate and increase productivity at the workstations. Here, we have developed custom software automations and a bespoke work environment to ensure all of our technicians have the best equipment to work with and an enjoyable space to work in.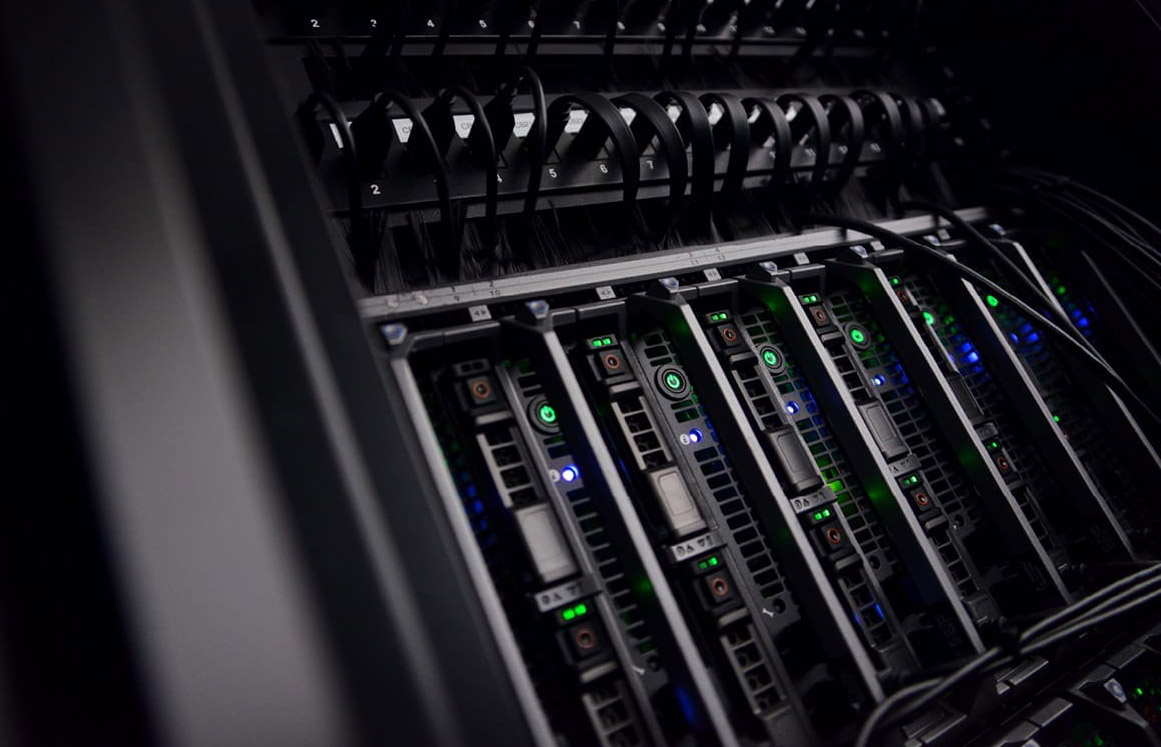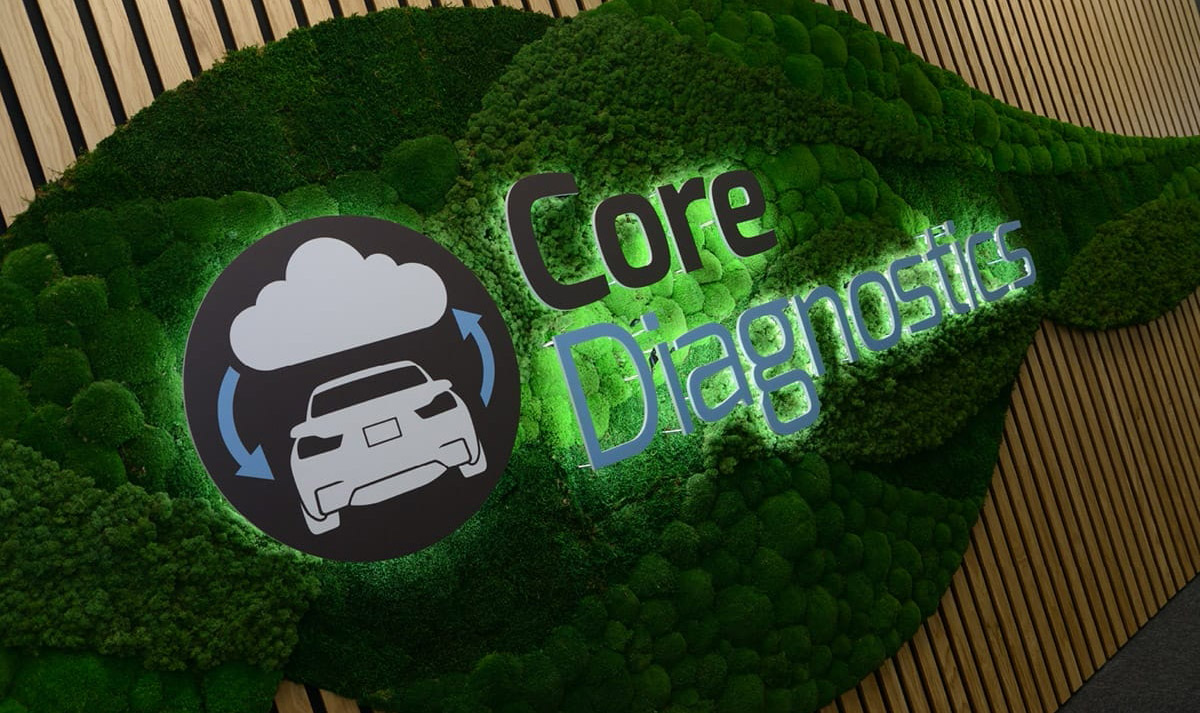 2. Personnel
You can have all the impressive, cutting-edge technology but without the best people, it isn't worth much.
Core Diagnostics' employs some of the most experienced remote diagnostics technicians in the field, each having worked alongside Mark (Managing Director) and Josh (Lead Diagnostics Technician) throughout their training.
Now, with the team having 10,000s of jobs under their belt, the compiled knowledge in the Core Diagnostics Head Quarters is second to none.
Along with our amazing team of remote diagnostics technicians, our management and specialists team include Mark Fleming, Josh Fleming, Neil Hilton, Bill Johnson and Martyn Shaw. All well known and experienced names in the Automotive Aftermarket.
With this team, Core Diagnostics continues to strive for the leading service, support and experience for our customers.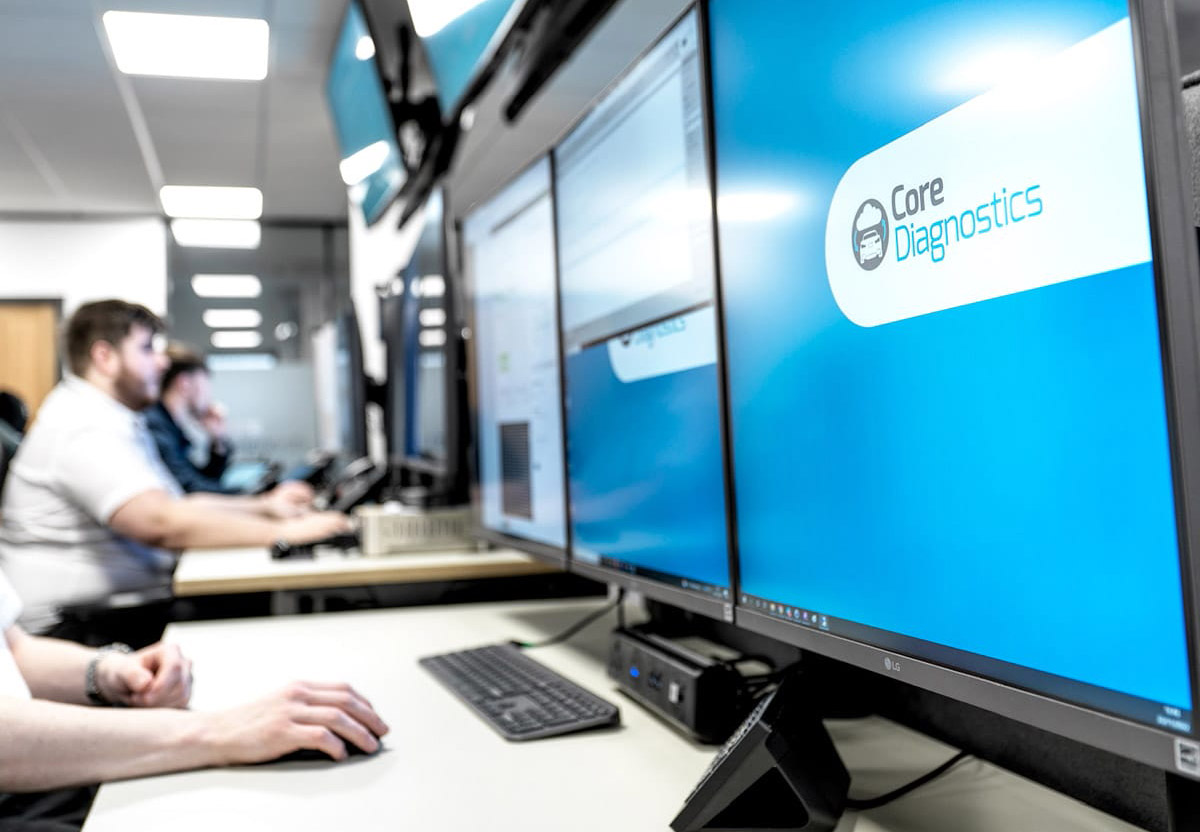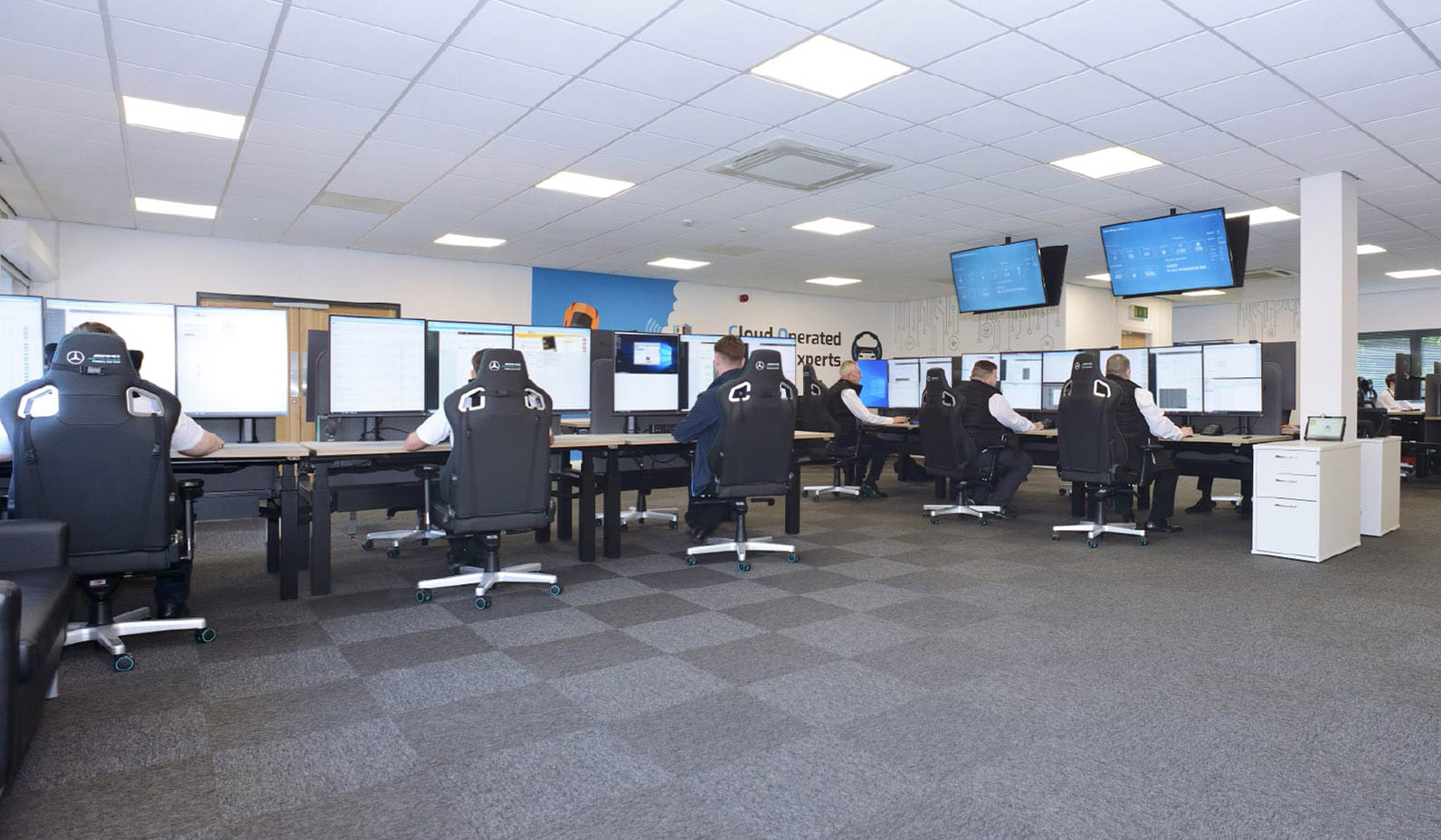 3. Training
At Core Diagnostics, we truly believe that training is one of the most valuable parts of creating the best remote diagnostics service.
When coming onto the remote diagnostics scene in 2020, there was no such thing as a Remote Diagnostics Technician accreditation.
So…we made our own.
Alongside the IMI, Core Diagnostics designed and developed the first-of-its-kind Remote Diagnostics Technician accreditation, covering all that is needed to become successful as a Remote Diagnostics Technician.
After all, a lot of people may think that it's the same as performing diagnostics at the vehicle, however, it's a lot more nuanced than that, with a lot of Master Techs or previous Mechanics needing to reframe how they approach the work.
Coupled with our bespoke IMI Accreditation, our technicians also undergo extensive training on systems, procedures and more. This is completed alongside a mentor to ensure that they are completing the work to the standard we expect. Here we measure times, chats, efficiency, and problem solving in order to build well-rounded and highly skilled technicians.
Our technicians also go through EV & Hybrid Level 2 and 3, as well as AOM 230 for ADAS.
By continually learning, our team are always ready for new immerging technology, new models and are consistent in their approach to remote diagnostics.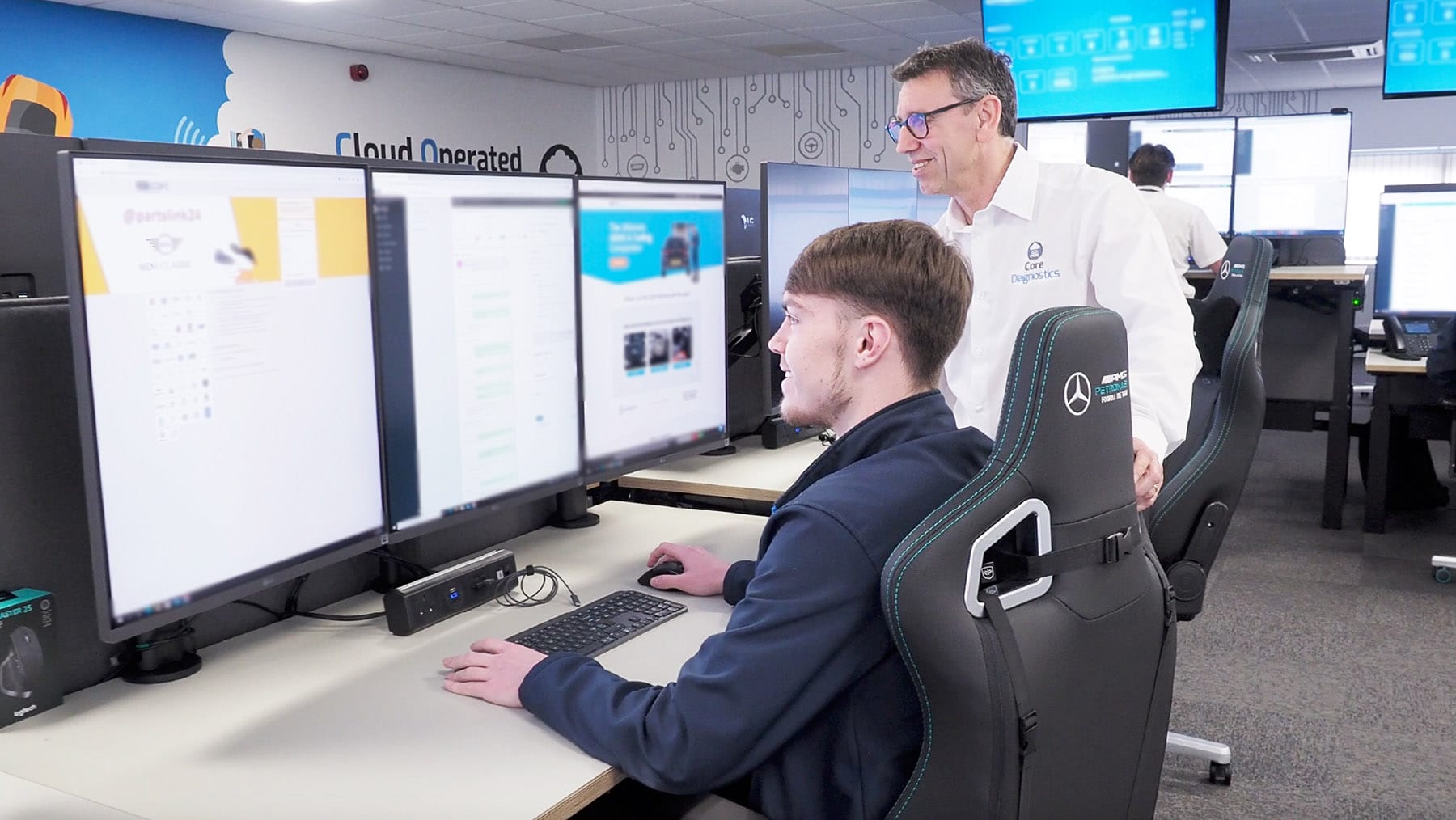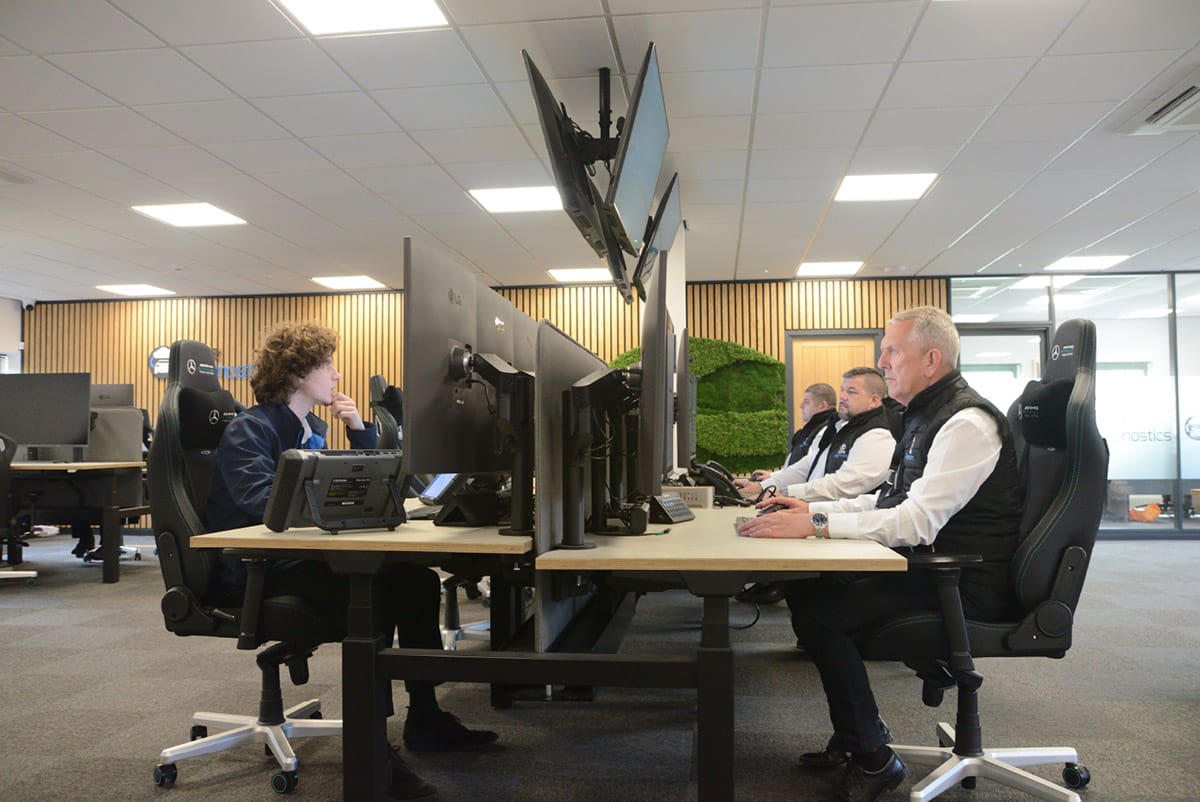 4. Service
Without the infrastructure, personnel, and training being implemented to a high standard, you can't create a service that generates word-of-mouth and successfully exceeds customers expectations. That's why implementing each of these key parts was so important for us.
We manage our service in many ways. Firstly, ensuring that the 30 seconds response time on tickets is non-negotiable, this is monitored and maintained with every single ticket.
We have guides, training and regular one-to-one's covering every aspect of our service to ensure that we are completing the work to the best of our abilities. Using customer feedback to continually improve.
Along with this, we also have a secondary support channel for any questions that our customers may have ahead of time, this gives you direct communication with our technicians so they can help you with the best way to move forward.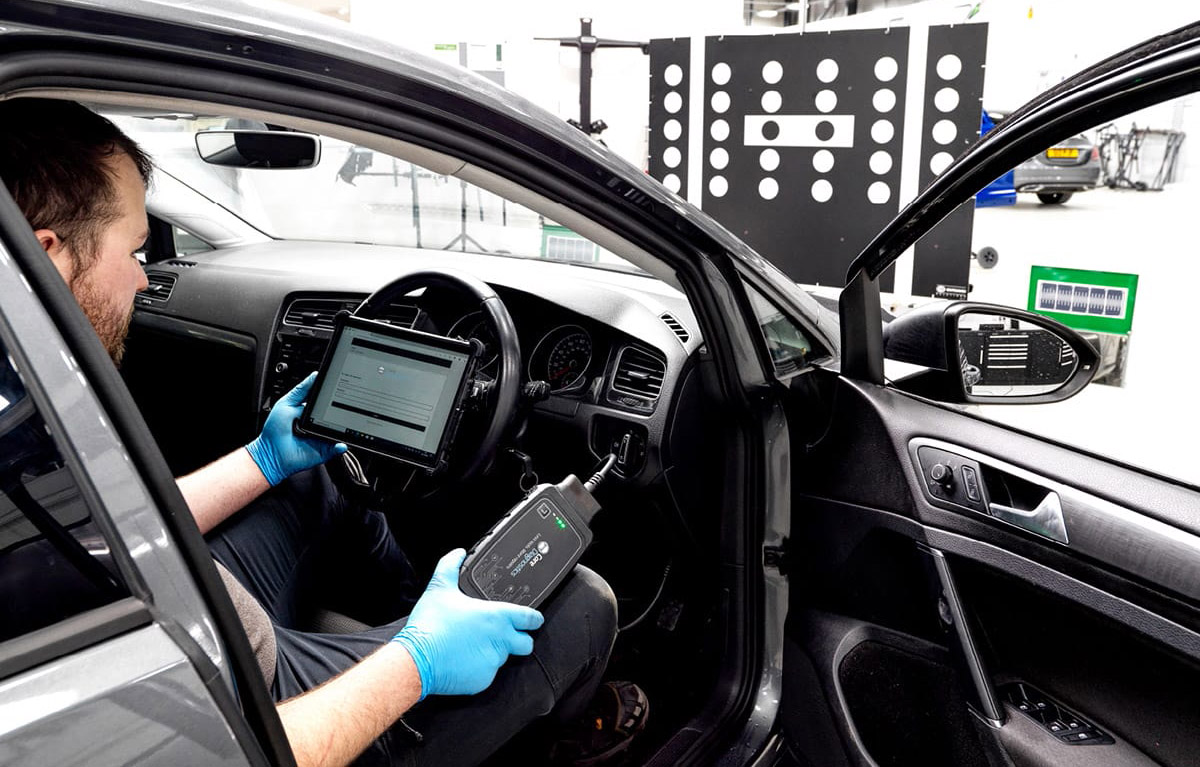 Ready to become "Powered by Core"?
What can we help you with?